The Willunga Circle of Friends
---
John Bennett: 1929-2021
---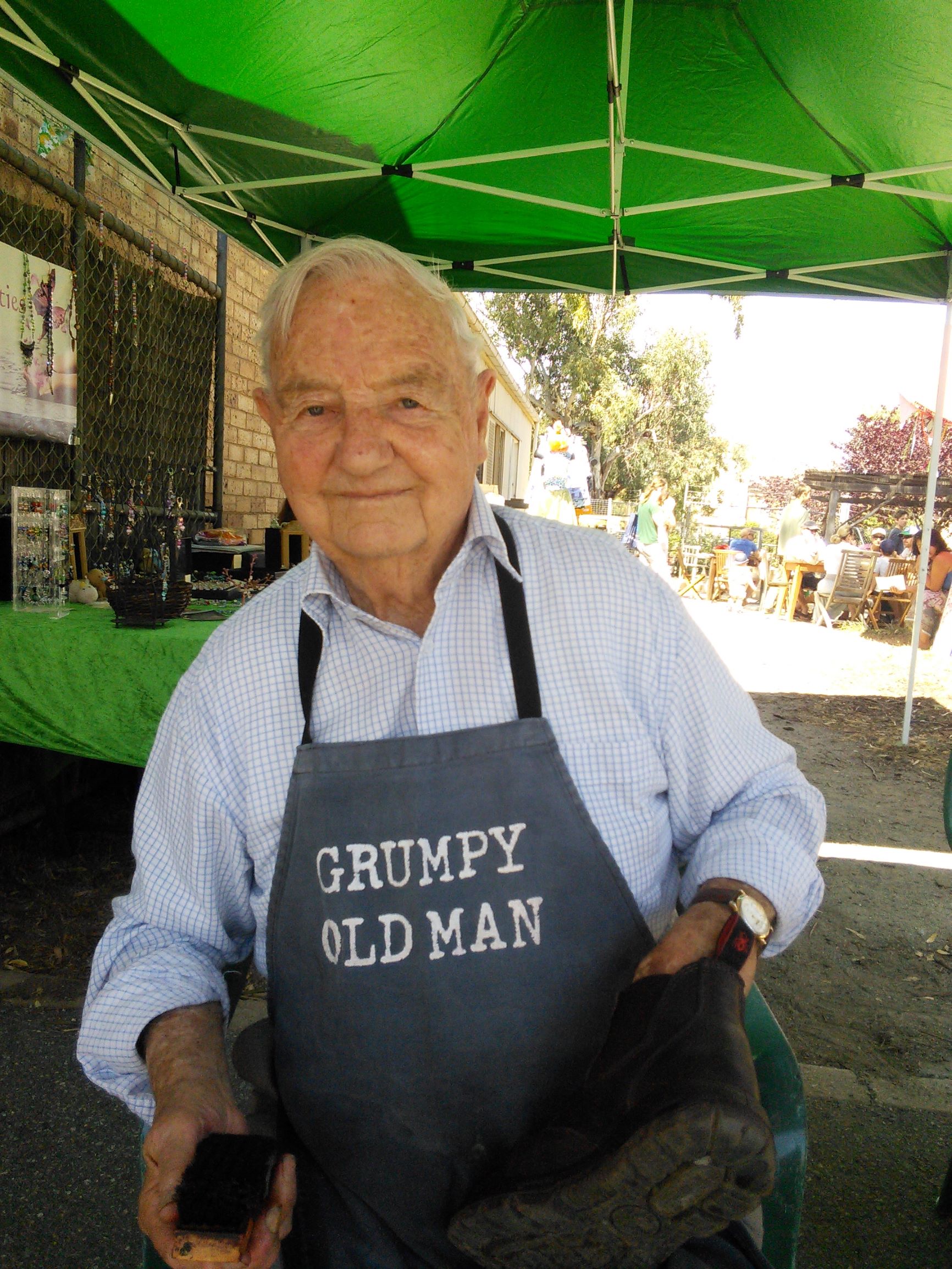 Vale John Bennett.
Died 17th June 2021 at 92 years of age

John was a founding member, long time supporter and Patron, along with his wife Marg, of the Willunga Circle of Friends.
The Willunga Circle was founded 20 years ago to help support refugees. John's was the friendly face each Saturday morning, for nearly 10 years, at the bottom of Willunga High St shining shoes. This was to raise funds for refugees but also to raise awareness of their often very difficult situations. John persuaded others to join him shoe shining and on the Committee, which now has 14 members. He was much loved by refugees he has supported. Some called him grandfather. The Willunga Circle will continue supporting refugee families and individuals as John would have liked us to do. He will be greatly missed!